It's that time again for Friday's five thoughts and five photos. I'm a day behind, but with all of this holiday preparation I am trying to keep up with everything.
Please join me and link up to our host Emmymom.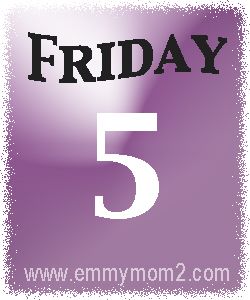 5 Thoughts:
1. We finally got our tree up. Hubby went and picked it out on his own and it is 10 ft. tall. This is our first real big tree, I'm allergic to it but I keep up with daily Claritin. This is lil' guy's first Christmas so it has to be just so, the tree has twinkle lights and a train around the base.
2. I wore my red dress that I made last week to an event called Creative Tea Time. It was a lovely day where we did two crafts, had delicious food and this time they had a guest speaker. It was so nice to meet up with friends that I have met online and meet new ones.
3. This week with lil'man I have been working on nap time in his crib. Normally I was napping with him but realistically it can't go on like that forever. So it was emotionally and physically exhausting to get him to sleep. Although today is Saturday and it is really going so much better.
4. We got a storm here in Southern California!! Lots and lots of rain and wind. We were not affected by the storm that much but nearby lots of homes were ruined because of the mud slides. Sure made for some beautiful sunrises and sunsets.
5. I am in full craft mode. During nap times I am squeezing in some paper crafting and making cards. Late at night I burn the midnight oil while making aprons and hopefully another dress for Christmas Day. This is my
absolute favorite time of the year.
5 Photos:
Our huge tree with twinkle lights and train that goes around the base. Lil' man loves it!
Just a sample of the amazing event Creative Tea Time.
The many faces of Lil' man. He is getting big and starting to nap solo.
This is the morning after a night of pouring rain and winds. A beautiful sunrise.
A Christmas Card I was able to make during a nap time this week.
So on to next week, another craft party planned and then the last minute preparations for family arrival and Christmas.
Wishing everyone a fabulous week!!